28-8-2018
De beroepenkaarten zijn vernieuwd!
Nu verkrijgbaar als kant-en-klaar doosje in handzaam formaat
Ter gelegenheid van de vierde druk zijn de beroepenkaarten in een nieuw jasje gestoken. De kaarten zijn waar nodig geactualiseerd en hebben een handzamer formaat gekregen. Bovendien bestelt u deze titel vanaf nu als een kant-en-klaar doosje kaarten, dat u gemakkelijk in uw tas steekt of bewaart in uw bureaula.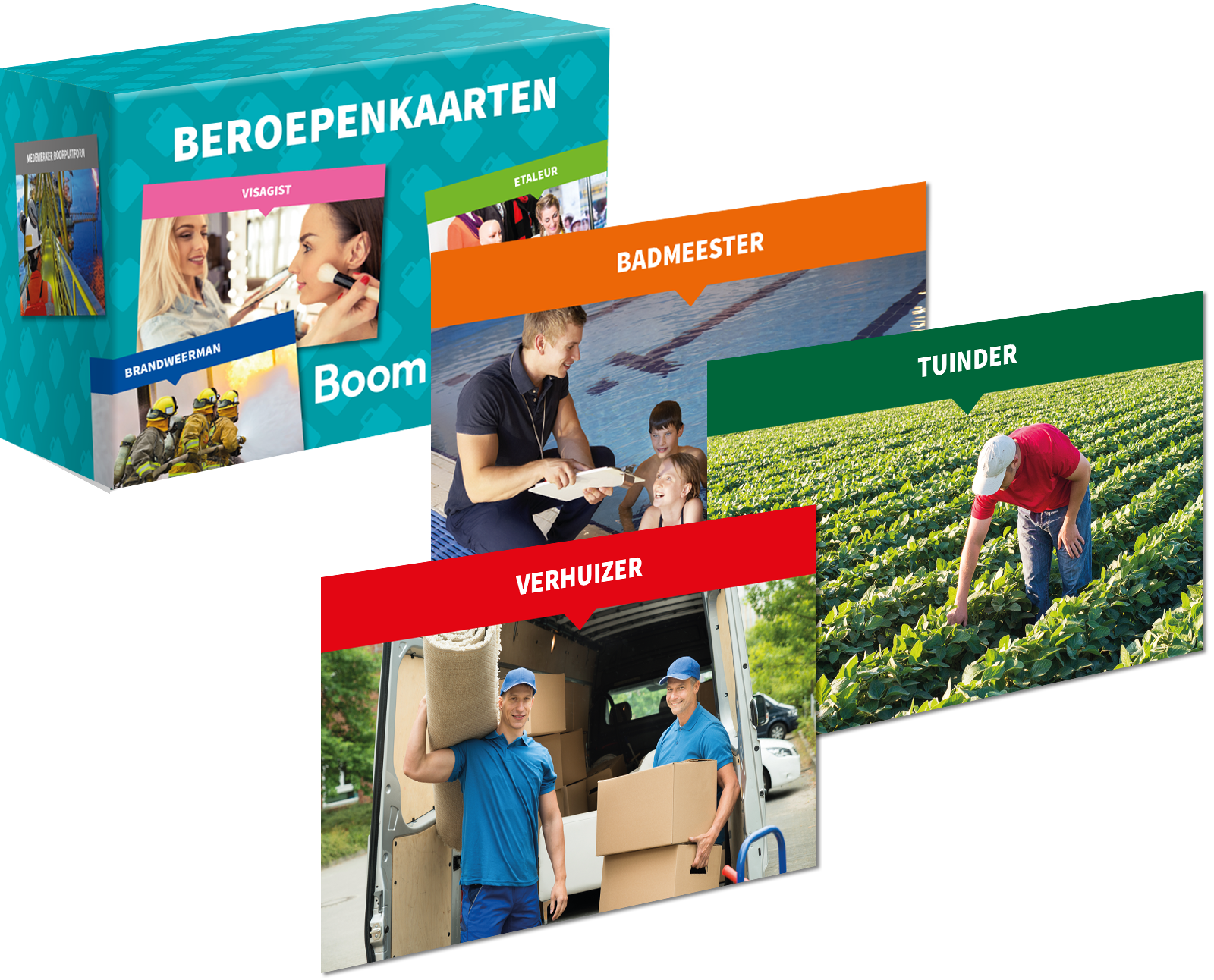 De beroepenkaarten geven anderstaligen inzage in het werkveld van Nederland. Ze zijn bedoeld als instrument om verder in gesprek te gaan over de beroepen en de interesses van de deelnemer. Hierbij kan de afbeelding van het beroep net zo goed het uitgangspunt zijn als de naam van het beroep. De kaarten kunnen worden ingezet in het traject richting het examenonderdeel Oriëntatie op de Nederlandse arbeidsmarkt (ONA) of in het algemeen bij loopbaantrajecten.
Nieuw is ook de website www.beroepenkaarten.nl. Hier vindt u drie uitgewerkte werkvormen voor de beroepenkaarten, die u direct kun toepassen.
Beroepenkaarten
Tessa Boff Tonella
isbn 9789024407606
€ 19,90
Webinar Werken met de beroepenkaarten
Meer weten over de beroepenkaarten en hoe u ze kunt inzetten? Bekijk de webinar Werken met de beroepenkaarten, waarin auteur Tessa Boff Tonella u de mogelijkheden laat zien. U kunt de webinar hier bestellen.