Wat is de NT2 community?
Praat je graag over het vak? Heb je ideeën of vragen over je lespraktijk? Wil je bijvoorbeeld weten hoe je in de les kunt differentiëren? Wil je starten met een nieuwe Boommethode, maar weet je niet precies hoe? In de NT2 community is er altijd een collega in de buurt! Klik hier om naar de NT2 community te gaan.
Heb je suggesties, vragen of opmerkingen? Stel je vraag dan in de community of mail community manager Julia ten Bos: j.tenbos@boom.nl.
Stappenplan NT2 community op je telefoon
Een goed geconfigureerde community ziet er zo uit: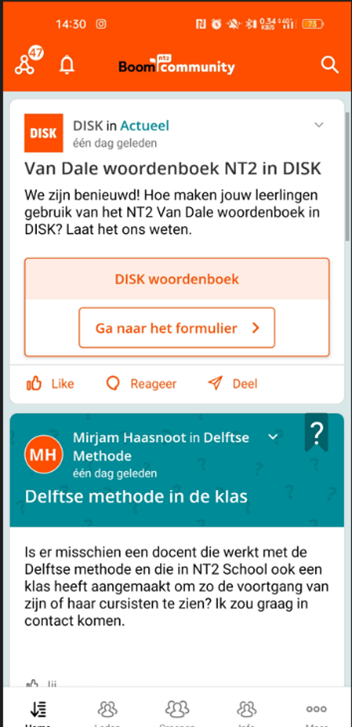 en niet zo: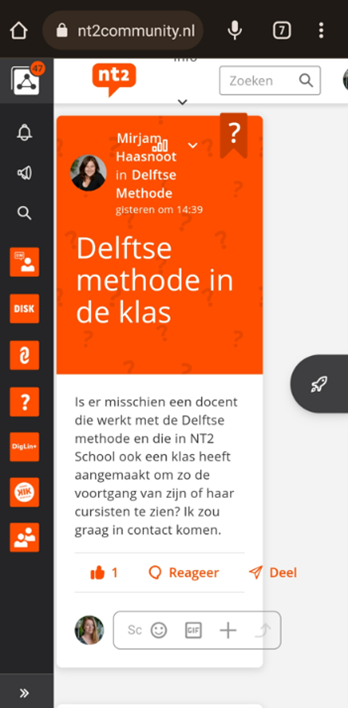 Stap 1:
Ga naar nt2community.nl, dan kom je op dit scherm: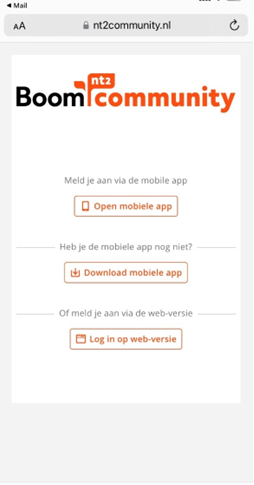 Stap 2:
Klik op: 'download de mobiele app'
Je komt bij de Plek app. Deze is gratis te downloaden in jouw Apple- of Playstore.
Stap 3:
Ga terug naar je browser, naar het tabblad met nt2community.nl.
Stap 4:
Klik op: 'open mobiele app' en log in met je NT2 school docentenaccount.
Kom je er niet uit? Mail Julia ten Bos: j.tenbos@boom.nl